How Can Music Attract Top Tech Talent?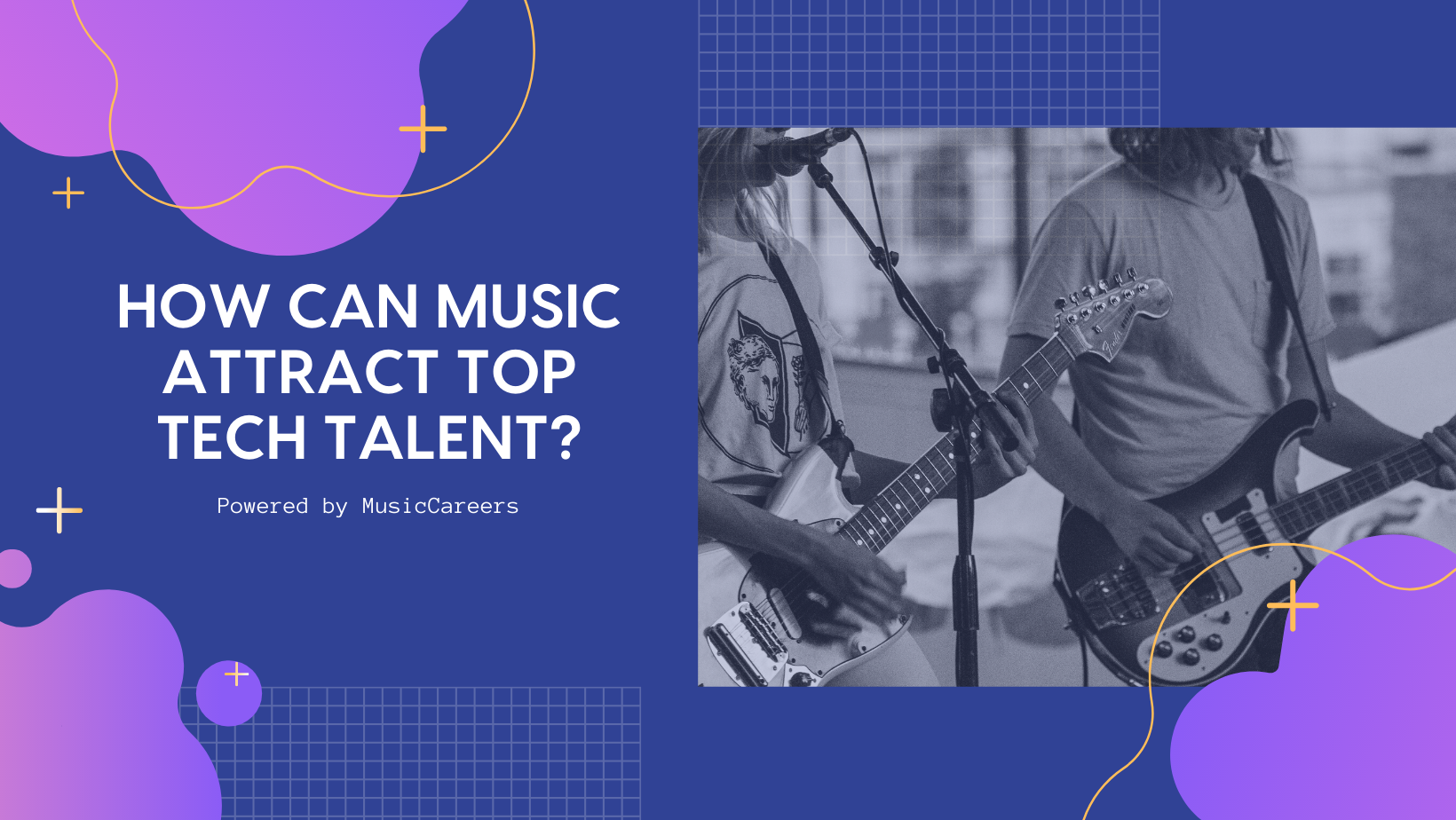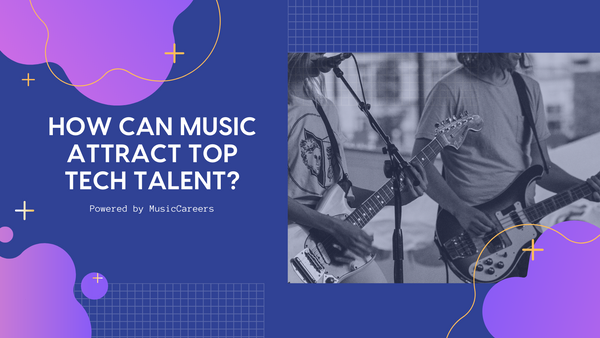 The pandemic brought along devastating effects that ran throughout all facets of the global music industry. It also activated a rapid adaptation of new technologies and the bold exploration for innovative new digital opportunities. While companies such as Spotify, YouTube, Apple Music, and iHeartMedia had already maintained exhaustive teams of dedicated engineers and developers, record labels and management agencies seeking to become more digital-savvy and build out proprietary tools are recruiting new candidates with a wide range of tech experience. But how can recruiters within the music industry compete with tech companies in attracting the same degree of talent?
Why Should Tech Professionals Join The Music Industry?
According to the IFPI Global Music Report 2021, total music streaming (including both paid subscription and advertising-supported) grew 19.9% by the end of 2020. Driven by the pandemic and lack of live events, streaming services accounted for about 62.1% of the industry's total global recorded music revenue. The music industry has never been a more exciting time for tech professionals seeking creative new projects to build from the ground up. Given that many of these new departments are still only in their infant stages, there's a vast amount of potential for rapid vertical career growth for professionals looking to advance in their careers.
Companies such as Spotify specifically witnessed exponential growth this past year. As of the second quarter of 2021, the streaming giant's subscriber base has more than doubled since early 2017 with 165 million premium users worldwide, up from 138 million in the corresponding quarter of 2020. Video streaming services such as Twitch went from having 1 million users and generating $900m of revenue in 2018 to 9 million users generating over $2.3 billion dollars in revenue by the end of 2020. With such rapid growth, demand for professionals with varying levels of tech-related experience has never been higher
Record labels and management agencies are also seeking out specialists to help develop digital marketing campaigns and strategic partnerships alongside fast-rising social media platforms like TikTok. Which now officially has over 1 billion monthly active users, slowly rivaling previous tech titans like Facebook's 2.9B users and overshadowing Twitter's 397M active users.
This past year, labels and artist managers witnessed rappers like Travis Scott draw more than 12 million active users to a free virtual concert held inside Fortnite. As the music industry continues to integrate live streaming and social media campaigns with new music releases, recruiters will need to find unique ways to attract top talent away from the typical Silicon Valley startups that have monopolized the talent pool of web developers and designers in the past.
Which Tech Roles Are Needed Most?
MusicCareers has found that IT & Engineering, UX design, and Product Management jobs seem to be the highest in demand by music companies in 2021 thus far. As companies like Twitch and TikTok continue to grow, they have discovered massive value in music and thus are investing heavily in building music industry-focused departments. The following tech-related roles are just a few examples of some of the top jobs that we found video-focused social networking services are looking to fill:
Senior Software Engineer
Product Management Lead
Senior Resource Operations Manager
Product Manager
Design Operation Managers
Data Analyst
Graphic Designers
DevOps Engineer
Livestream Product Manager
Music streaming services such as Apple Music, Tidal, and Amazon Music seem to be building out their tech departments as well with the following roles being some of the most highly sought after:
Software Development Manager
Senior Software Development Engineer
Android Engineer
Backend Developer - Payments
Data Scientist, Royalties
Data Protection Officer
Web Developer- Vue/ Nuxt
Java Developer
Labels, artist management, music data, and licensing companies are also emphasizing these categories in their hiring strategy more. Check out just a few examples of potential opportunities from companies such as Distrokid, APM Music, Secretly Group, and Utopia Music:
Database Analyst
Product Manager
Front-end Engineer
Quality Assurance Engineer
How Can Recruiters Attract Top Tech Talent?
Lean into work from home models - The best person for the job can now be located multiple states away and the only thing candidates need to now worry about is navigating time zones. However, these hires may add employment law or tax complexities that many employers are only now beginning to learn how to navigate. But businesses need to accept that the flexible work from home model is here to stay. And this new approach to remote work also provides unique opportunities for recruiters to bolster the workplace experience in unique ways by providing home office equipment, lunch stipends, internet reimbursement, flexible work hours, reliable video conferencing tools, and more.
Cast a wider net and market to tech-focused programs - Finding top tech talent will require recruiters to expand their typical search techniques and include new tech-related groups. Hacker Bootcamps offer advanced courses for engineers and coders to hone their skills in various fields of IT, cybersecurity, UX design, and more. They are an excellent source for finding top tech talent hungry for new challenges.
Here are a few tech and cybersecurity Bootcamps to explore:
Highlight the perks of working in music - Many record labels, ticketing platforms, streaming sites, and live event organizers are leveraging the exclusive access to their offerings directly within the benefits section of new job roles. Enticing candidates with the opportunity to engage with the excitement of live events, direct creative access to artists, or the use of exclusive products are unique tools music industry recruiters have at their disposal, use them.
As the music industry continues to integrate new digital platforms and explore innovative opportunities to reach more fans, the demand for candidates with tech-related experience will only continue to grow. Recruiters will need to find exciting packages and market to tech-related programs in order to attract top engineers and developers that would typically not look towards music as an obvious career path. For candidates with tech experience, it's also an exciting time to transition into a high-level position while the market is hot.
Read our next article on how to become a successful Artist Manager