The Beginner's Guide to Working in Music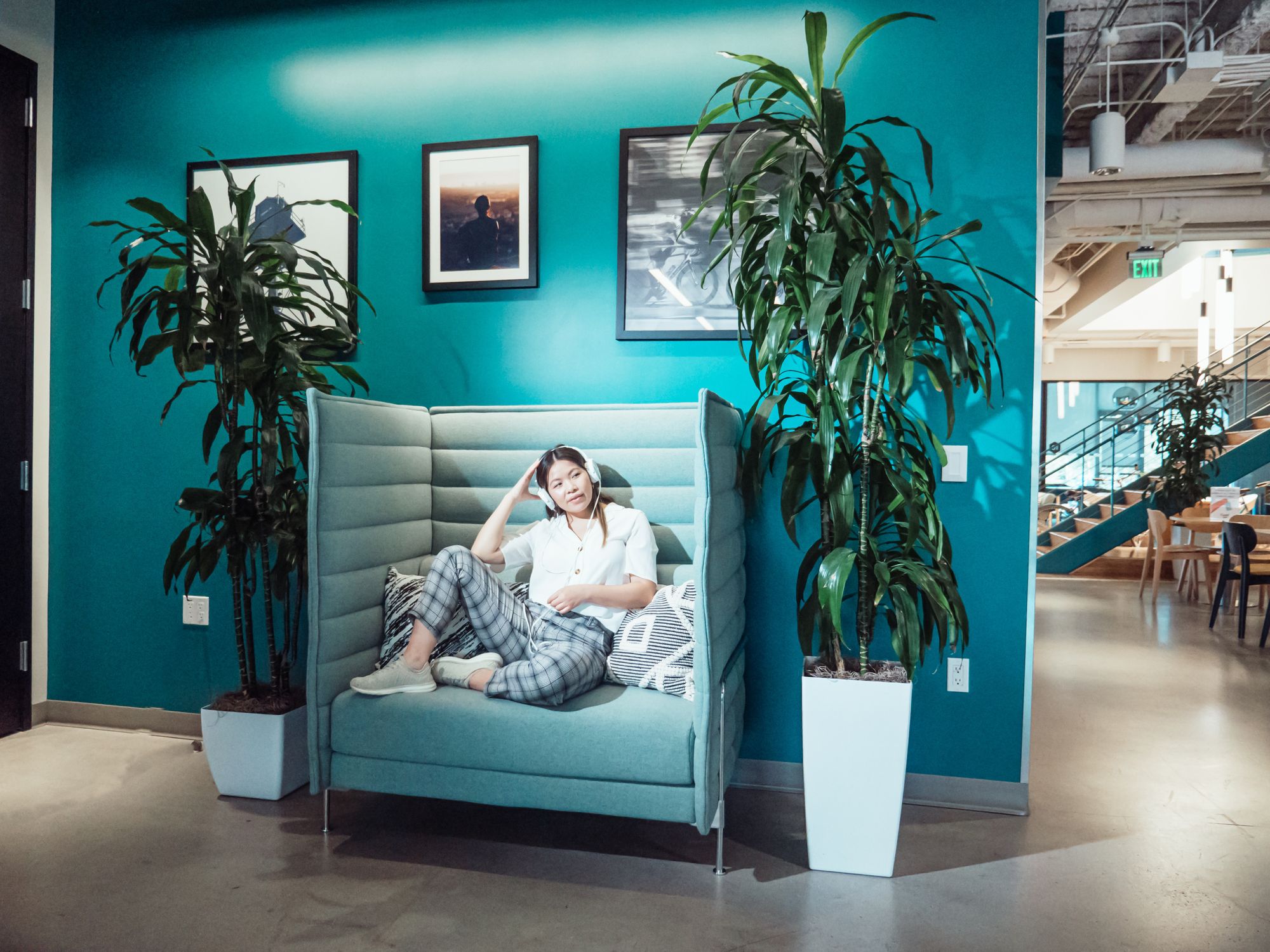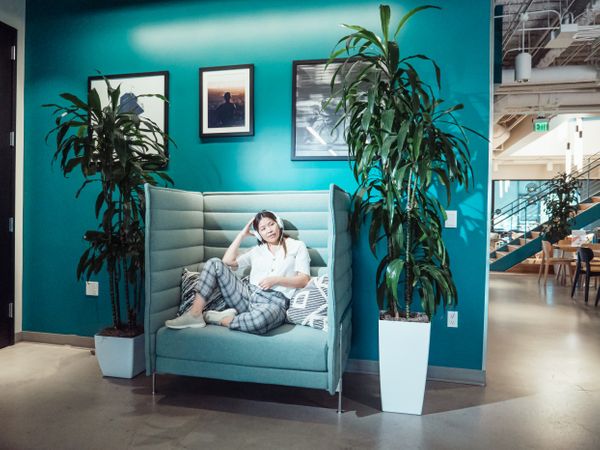 The complex world of music has become intertwined with various sectors of business, performance art, and technology. This vast array of work has created one of the most exciting and diverse industries for potential job seekers looking for a new career path.
The total revenue for the music market hit $21.6 billion in 2020 and according to the IFPI's Global Music 2021 Report the global recorded music market grew by an impressive 7.4% in the last year. This is the sixth consecutive year of growth seen by the music industry and with innovative new job opportunities in cutting-edge streaming services, it does not seem to be slowing down any time soon. Over 443 million users of paid music subscription accounts will continue to bring in $13.4 billion. The ever-evolving landscape of the music industry is also sprouting new music hotspots across Latin America, Africa, and Europe.
Whether it's an IT position at a music streaming company, a sound engineer at a recording studio, or an A&R job at a record label, exciting new careers in music are emerging across the globe.
What are the top cities for music jobs?
As remote work continues to become an integrated part of the modern workplace, cities like Denver, Tokyo, or Chicago provide strategic advantages for job seekers looking to get into the music industry. Here's a list of the top five cities that provide a broad range of unique music-related career opportunities worth exploring.
New York City
NYC has a vibrant history in the music industry. The Big Apple remains a beacon for many aspiring professionals looking to get into music. Anything from vocalists to music engineers can find Bachelor's, Master's, Doctoral, and Diploma degrees at top NY music schools such as Manhattan School of Music, Mannes School of Music, New York University, The Juilliard School, Eastman School of Music.
With more than 676 music festivals happening each year in the Tri-State area, major festivals like Governors Ball draw in some 150,000 attendees annually, while other festivals like Blue Note Jazz Festival, and Afropunk have become significant cultural attractions to thousands of musical acts, artists, studio teams, content producers, and more each year.
Over 47 different music and entertainment venues exist in the city of New York alone, various opportunities in the nightlife industry provide part-time and full-time opportunities. Everything from box office jobs to live event booking are available at smaller local venues or even iconic stages like Madison Square Garden, the Lincoln Center for the Performing Arts or The Barclays Center.
New York is also home to countless major publishing, public relations, and marketing companies. It's also the US headquarters for many subsidiaries of the big three record labels (Sony BMG, Universal Music Group, and Warner Music Group) as well as leading independent record labels such as Matador Records, Fool's Gold Records, DFA Records and Ba Da Bing Records among many others.
Los Angeles
While Los Angeles may better be recognized for its blockbuster film studios and Hollywood influencers, LA has a long and affluent history within music. From the iconic Capitol Records Building to the globally televised Grammy's event and even the legendary performances at the  Hollywood Bowl, LA is home to a wide range of music industry opportunities.
Music venues such as Teragram Ballroom in Westlake, The Echo in Echo Park and The Hotel Café or Three Clubs in Hollywood provide early live music stages for top talent to be discovered.
The City of Angels has also become a booming new epicenter for tech and music startups. In 2020, the popular video app TikTok, had recently moved into a new 120,000-square-foot office in Culver City. Many US-based music startups have flooded the LA area and companies like Jammcard, called the "LinkedIn for musicians," reach nearly 10,000 members from their SoCal based headquarters.
Nashville
Few cities have a richer history in music than Nashville, Tennessee. Referred to as "Music City"  this area is the quintessential headquarters for all things country, bluegrass, rock, and pop. Music produced in Nashville generates over one billion dollars in revenue per year thanks to Grammy-award-winning albums produced by an eclectic mix of past and present artists from Elvis Presley and Dolly Parton to  Beyonce, and Yo-Yo Ma.
Much of today's most celebrated music was either discovered or created in Nashville thanks to legendary recording studios like The Sound Kitchen, RCA Studio B, Black River Entertainment, Ocean Way Nashville, Omnisound Studios, The Tracking Room, Blackbird Studio, and many more.
London
London has a rich heritage in live music with iconic venues such as the Roundhouse, Alexandra Palace and O2 Academy Brixton, drawing in thousands of people from across the UK each year. In 2017, London was named the busiest city in the world for live music, generating over £1billion in revenue leaping ahead of both New York and Los Angeles. The Royal Albert Hall, Wembley Arena, Ronnie Scotts and Abbey Road Studios are essential stops for touring headlining musicians. Denmark Street, Soho, Camden, and East London are home to aspiring musicians and independent record labels redefining the genres of various folk, rock, rap, and dance music.
London is also home to some of the top powerhouse and independent record labels in the world such as Rough Trade, Hyperdub, Mute Records, Ninja Tune, XL Recordings, 4AD, Domino, and Warp Records.
Amsterdam
Aside from the city's mainstream venues such as the Ziggo Dome or AFAS Live, Amsterdam's famed underground music scene is at the forefront of developing exciting live entertainment experiences, exploring new production techniques and uniting music with cutting-edge technology. The lucrative tech ecosystem in The Netherlands continues to keep growing with a record $1.4 billion being invested last year. Every year, the Amsterdam Dance Event (ADE), a massive electronic music festival, attracts over 400,000 music industry professionals and fans from around the world making the city a top dance and tech destination.
What are the top music business schools?
Whether it's music engineering or music licensing, music business schools can be a fast track to industry success. Regardless of which career path you may take, many of the courses offered at these various institutions are taught by industry professionals from major labels and publishing companies where you can gain essential real-world insight.
Berklee School of Music (Boston, MA) - Berklee is the largest independent college of contemporary music and a premier institute of the performing arts, offering degrees at its campuses in Boston, New York City, and Valencia, Spain, and online. One of the best known music schools in the US, their music business program offers entrepreneur incubators to help students start their own labels.
University of Southern California Thornton School of Music (Los Angeles, CA) - Founded in 1884, and today the oldest continually operating cultural institution in Los Angeles, the USC Thornton School of Music consistently ranks among the nation's top music schools and conservatories.
NYU Stern School of Business (New York, NY) - The NYU Music Business program combines the unparalleled artistic resources of New York City with rigorous, cross-disciplinary course work from business courses at the NYU Stern School of Business. Study with industry leaders and learn the necessary skills to thrive.
ICON (Burbank, CA) - Icon Collective is a unique institution directed at providing educational and vocational training to artists in the music industry with some of the most sought after producers in the world as alumni.. The school offers progressive music production education programs developed and taught by industry professionals.
University of Miami Frost School of Music (Coral Gables, FL) - One of two schools established in 1926 when the University of Miami was founded, is one of the largest and best music schools located in a private university in the U.S., and one of the most comprehensive in all of higher education.
Full Sail University (Winter Park, FL) - Full Sail University offers campus and online degree programs that are specifically designed for the world of entertainment, media, arts, and technology. Offering associate's, bachelor's, and master's degrees, Full Sail's approach is centered on real-world industry experience, learned application, and creative problem solving.
The Conservatorium van Amsterdam (Amsterdam, Netherlands) - With outstanding teachers at its disposal, CvA is situated in one of Europe's most vibrant musical centers and takes full advantage of Amsterdam's multifaceted musical climate. The conservatory offers a versatile range of courses from classical music, jazz and early music to opera, Latin and popular music. Students in the Music in Education program receive first-hand training in primary and secondary education, senior secondary vocational education and higher professional musical education.
Belmont University (Nashville, TN) - Belmont University's School of Music is a nationally recognized institution for distinctive programs that are committed to high standards of artistic scholarship and performance. The Music Business major combines traditional business courses (accounting, business law, finance, management and economics) with specialized music business courses (publishing, copyright law, artist management, public relations, concert promotion and marketing).
SAE Institute (Multiple locations) - With over 40 campuses in more than 20 countries, SAE has been setting the global benchmark for creative media education since 1976. Physical and online courses offer dynamic, accredited creative media and digital arts programs in multiple disciplines including Audio, Digital Film, Entertainment Business, and more.
What are the 'Big Three' record labels?
By the early 2000s, a majority of the music market was controlled by three major corporate labels: the French-owned Universal Music Group, the Japanese-owned Sony Music Entertainment, and the US-owned Warner Music Group. While EMI was a part of the previous "Big Four, "Universal Music purchased EMI in 2012 bringing the number down to three. Today, these three labels and their subsidiaries are responsible for two-thirds of all music sold worldwide. Here is a layout of all the various labels and companies that fall within each corporation.
Warner Music Group
WMG is an American multinational entertainment and record label conglomerate headquartered in New York City and is home to some of the most iconic record labels. WMG employs in excess of 3,500 people and has operations in more than 50 countries throughout the world with one of the most extensive profiles of successful record labels, which includes:

143 Records Inc., 2CD Originals, 2LP MC, 4 Albums, Alternative Distribution Alliance, An Introduction To, Artery Recordings, Arts Music Inc, Asylum Records, Atlantic Recording Corporation, Big Beat Records, Inc., Chappell Music Co., Inc., Collector's Edition, Corporate Thugz Entertainment, East West Japan Inc., East West Records, LLC, EastWest Records GmbH, Elektra, Elektra Entertainment Group, Elektra Entertainment Group Inc., Elektra Records, EMI Music Norway AS, EMI Music Portugal, Lda., EMI Music Sweden AB, EMI Records Ltd., Fonomusic, Fueled By Ramen, LLC, Gold Typhoon Music Co. Ltd., Hispavox, S.A., London-Sire Records Inc., Maverick Recording Company, Mushroom Records Pty. Ltd., nsb - NonSolo Blue's, NVC Arts, Original Album Series, Parlophone Label Group, Parlophone Music Belgium, Parlophone Music Poland Sp. z o.o., Parlophone Records Ltd., Rhino Entertainment Company, Rightsong Music Inc., Roadrunner Records, Run Out Groove, Side By Side (2), Spinnin' Records, Terror Squad Production, Tommy Boy Music Ltd., Tommy Boy Music, Inc., Two On One (4), Walk This Way Records, Warner, Warner Archives, Warner Bros. Music Ltd., Warner Bros. Publications, Warner Bros. Records Inc., Warner Music, Warner Music Canada, Warner Music Canada Co., Warner Music Canada Ltd, Warner Music Catalogue, Warner Music Central Europe, Warner Music Enterprises, Warner Music France, Warner Music Greece S.A., Warner Music Group Central Europe, Warner Music Group Germany Holding GmbH, Warner Music Group Soundtracks, Warner Music Group Video Game Licensing, Warner Music International, Warner Music Latina, Warner Music Latina Inc., Warner Music Nordic, Warner Music Poland Sp. z o.o., Warner Music Portugal, Lda., Warner Music Russia, Warner Music Spain S.L., Warner Music UK, Warner Music United Kingdom, Warner Music Vision, Warner Platinum, Warner Records Inc., Warner Strategic Marketing Inc., Warner/Chappell, Warner/Chappell Music, Inc., WEA, WEA International Inc., WEA Japan, WEA Records Ltd., WMIS Limited, WSM, WSM 12, Zebralution.
Universal Music Group
Founded in 1934, UMG is a global music corporation that is majority-owned by the French media conglomerate Vivendi, with Chinese tech company Tencent owning a minority stake. The company's operational headquarters are located in Santa Monica, California. Additional labels within UMG include:

Abbey Road Studios, Bravado, Capitol Music Group, Capitol Records UK, Decca Records, Def Jam Recordings, Deutsche Grammophone, EMI, Interscope, Geffen, A&M Records, Island Records, Motown, Polydor, Republic Records, Verve Label Group, Virgin Music Label & Services
Sony Music Entertainment
Founded in 1929, the company was originally called the American Record Company and maintained that title until it acquired the Columbia Broadcasting System in 1938. Then in 1988, the Sony Corporation bought the Columbia Recording Corporation and fittingly renamed the new entity Sony. In 2004, it became known as the Bertelsmann Music Group after a 50-50 joint venture with Bertelsmann Music Group. Then in 2008, Sony acquired Bertelsmann's stake and was renamed to Sony Music Entertainment/ Sony BMG. Additional labels within Sony include:
Epic, Jive, Columbia, RCA, Arista, LaFace, Zomba Music Group (including Rough Trade and Pinnacle), SoSo Def, Legacy, J Records, Red Music Distribution
What are the top independent music labels?
From Creation to Factory, independent record labels play a vital role in the development of new music and in paving the way for some of the most influential artists in music. Here are a few independent labels continuing to redefine music around the industry today.
XL Recordings - XL Recordings (or simply XL) is a British independent record label founded in 1989 by Richard Russell, Tim Palmer and Nick Halkes. It now forms part of the Beggars Group. Though only releasing an average of six albums a year, XL has worked with Adele, Arca, Beck, Dizzee Rascal, Electric Six, FKA twigs, M.I.A., Gil Scott-Heron, Jungle, Giggs, Gotan Project, The Horrors, Jai Paul, King Krule, The Prodigy, Peaches, Radiohead, Sampha, SBTRKT, Sigur Rós, Tyler, the Creator, Vampire Weekend, The White Stripes and The xx. The label releases albums worldwide and operates across a range of genres.
Sub Pop Records - Founded by Bruce Pavitt and Jonathan Poneman in 1988, Sub Pop Records is a medium-sized independent record label based in Seattle, WA. The label achieved fame in the late 1980s for signing Seattle bands such as Nirvana, Soundgarden, and Mudhoney, central players in the grunge movement. They are often credited with helping popularize grunge music. Since then, the label represents some of the most prominent players in indie-rock music like Father John Misty, Beach House, Iron & Wine, Orville Peck, The Postal Service, Washed Out, and more.
4AD - An independent record label founded in London in 1980 and responsible for genre-defining acts such as The Cocteau Twins and The Pixies, including modern-day alternative pop icons like Daughter and Grimes.
Carpark Records - Independent record label based in Washington, D.C. working with chart-topping heavyweights like Toro y Moi, Cloud Nothings, and Dan Deacon.
Domino Recording Company - A British independent record label based in London with a wing in New York. The label includes leaders in the rock scene such as The Arctic Monkeys, The Kills, Franz Ferdinand, My Bloody Valentine, Blood Orange, Bob Moses, and Cat Power.
Dirtybird Records - An independent electronic music record label founded in San Francisco and now based in Los Angeles, California. Responsible for igniting the West Coast house music scene with artists like Claude VonStroke and Justin Martin.
bitbird - An independent record label and creative company based in The Hague, Netherlands founded by recording artist San Holo. The label is home to top dance acts like DROELOE, Taska Black, Duskus, EASTGHOST and many more.
Ghost Ramp - A Los Angeles based record label started by the band Wavves that specializes in a diverse roster that also includes a significant emphasis on video game soundtracks.
Majestic Casual - An independent label created by the popular YouTube/SoundCloud channel Majestic Casual. The project features indie, electronic and alternative music and was established in 2011 and is based in Stuttgard, Germany.
Ninja Tune - An English independent record label based in London. It has a satellite office in Los Angeles and is home to notable acts like Coldcut, Bonobo, Cinematic Orchestra, Kelis, Roots Manuva, Kae Tempest, Young Fathers, The Bug, Actress, and more.
WARP - A British independent record label founded in Sheffield in 1989 by record store employees Steve Beckett, Rob Mitchell and record producer Robert Gordon. Their impressive roster has helped introduce the world to artists like Aphex Twin, Boards of Canada, Battles, Flying Lotus, Kelela, Yves Tumor, and many more.
Monstercat - A Canadian independent electronic music record label founded in 2011 by Mike Darlington and Ari Paunonen and based in Vancouver, British Columbia. The label revolutionized the modern digital-first approach to releasing music and gained early popularity on iTunes and Youtube. They also became the first dance label to accept Bitcoin as payment.
Good Soldier Records - A London-based independent music company representing artists such as Freya Ridings, The 1975, Gavin James, The Wombats, Biffy Clyro, Larkins, and more.
88rising - Responsible for bringing Asian rap culture and music to the US, 88rising is a hybrid management and record label company that specializes in Asian rap music. In his own words, "We're Asian as fu*k," shares founder Sean Miyashiro when describing the New York-based label.
Future Classic. - An Australian independent record label, artist management team, touring agency, and music publisher that was founded in 2004. The label's current roster includes Flume, Flight Facilities, Ta-ku, Jagwar Ma, Seekae, Panama, Hayden James, Basenji, and more.
Mom + Pop Music - A New York City-based independent record label whose current roster includes stellar indie acts like Courtney Barnett, Tom Morello, Porter Robinson, Tycho, FKJ, Neon Indian, Tash Sultana, Sunflower Bean, and more.
Top music distribution companies
On average, 40,000 tracks were released every day through digital distributors in 2019.
Distribution services exist as the middleman between artists and streaming platforms such as Pandora, Spotify, Apple Music, Amazon Music, and Shazam. Independent artists can secure deals with distribution companies, circumventing the need for record labels. While major distributors such as The Orchard, Alternative Distribution Alliance (ADA) or Universal Music Group's (UMG) Virgin Music Label & Artist Services (previously Caroline) and INgroove may be leading the industry, here are a few notable distribution companies offering more specialized services.
Believe - Believe is a digital-first distribution company offering partnerships with major streaming companies such as YouTube and offers a global network of physical distribution partners in other key markets.
DistroKid - DistroKid is one of the more popular subscription-based services that musicians use to put music into online stores & streaming services. These include iTunes, Spotify, Apple Music, YouTube Music, Amazon, Deezer, Tidal, and many more. After just a yearly fee of $19.99, musicians can keep 100% of the royalties they receive from streaming services.
AWAL - AWAL is a Kobalt-owned company that only takes a 15% cut of artist revenue, but can provide additional label-style benefits such as A&R services, project funding and playlist promotion.
FUGA - An Amsterdam-based B2B tech and services platform that provides content management, workflow and distribution services. Delivering to more than 260 digital service providers globally, the once independent distribution company has recently joined Downtown Music Holdings, which manages more than 20 million copyrights worldwide with global operations in 19 cities across North America, South America, Europe, Asia, and Australia.
EMPIRE - A San Francisco-based distribution company and record label founded in 2010 by Ghazi Shami and a vital service provider for major records like Top Dawg Entertainment - specifically Kendrick Lamar's Section.80 album - and releases from hip-hop titans like Fat Joe, and T.I. Every client is carefully chosen by the EMPIRE staff following a typical 80/20 split deal structure.
STEM - Founded in 2015, the LA-based company makes it easy for artists and labels to distribute music, manage contracts, share data, split royalties, and stay independent.
RouteNote - With massive appeal from unsigned musicians and independent labels, RouteNote offers free digital music distribution worldwide on major platforms like iTunes, Spotify, YouTube and more.
Symphonic Distribution - A 100% independent company launched in late 2006 by Jorge Brea. They specialize in digital music and video distribution, royalty collection, marketing, and more for creators.
Repost by SoundCloud - The next evolution of the popular independent music distribution site, Repost enables artists and labels to grow their audiences and make money from their music on SoundCloud and beyond.
What are the top music tech companies?
Subscription-led and ad-supported streaming revenues grew by 19.9% to $13.4 billion in 2020, making up 62.1% of total global recorded music revenues. As that number continues to fuel the overall revenue for the music industry, the Big Three record labels are no longer the dominant players in the game as the influence of major tech companies in music continues to grow.
Spotify - Today, Spotify is the most popular global audio streaming service with 345 million users, including 155 million subscribers across 101 markets. They are the largest driver of revenue to the music business today with major offices in LA, San Francisco, Stockholm, Singapore, New York, Sao Paulo, London, Paris, Milan, and Singapore.
TikTok - Ranked as the topmost downloaded app in Apple's iOS App Store for Q1 2019, TikTok is the leading destination for short-form mobile video and our mission is to inspire creativity and bring joy. With over one billion active users across the world, the platform is a home for creative expression through videos that create unique music-related experiences. TikTok has global offices including Los Angeles, New York, London, Paris, Berlin, Dubai, Mumbai, Singapore, Jakarta, Seoul, and Tokyo.
Twitch - Twitch sees an average of 15 million daily active users (DAUs). Over 2.2 million Twitch creators broadcast their games live on Twitch monthly. In fact, gamers tuned in to watch over 1.7 billion hours of content on Twitch in 2020. SoundCloud recently partnered with Twitch to allow artists a fast-track Twitch partnership, so they can begin monetizing their streamed content.
Apple Music - Apple Music is the tech titan's music streaming subscription-based service that was released on June 30 of 2015 in 100 countries. Apple Music has over 70 million songs in its catalog and offers new music personalized for every user, curated playlists from Apple's editors, exclusive Radio, video clips, and original content. With more than 60 million paid subscribers, Apple Music is growing faster globally—at a rate of about 2.4% to 2.8%, compared with Spotify's 2% to 2.3%—and the gap is starting to close in.
Amazon Music - Amazon Music has grown nearly 50% year-over-year across the US, UK, Germany, and Japan, and has more than doubled in newer countries such as France, Italy, Spain, and Mexico. The company has reportedly been moving towards a greater podcast presence as well with more high-quality, and innovative content released each week.
What opportunities exist in live music?
Hardworking professionals behind the scenes at every live event help ensure every performance is a memorable one. From the audio engineer working the soundboard to the security at the front door, there are limitless full-time and part-time opportunities to being a part of a live event.
Tour Managers - TM jobs make sure everything on the tour runs smoothly for the artist. This includes overseeing and managing travel, handling personal issues with talent, coordinating with venues, managing money, facilitating media interactions, and planning tour routes. They are the unsung heroes of the tour and are essential part-time positions that become readily available during the summer month tour announcements.
Event Hospitality & Staff - Caterers, security, food vendors, and even private drivers are vital to the overall experience of live music. While many of these jobs are outsourced to third-party companies, many smaller venues and even local music festivals have a constant demand for part-time positions.
Sound and Video Technicians - Sound engineers and video technicians work hand-in-hand with general managers, the talent, and the venue to ensure that the on-stage performances is optimal for fans. Major venues will typical have in-house opportunities while many record labels are constantly looking for part-time professionals to assist with late performance bookings and more.
What are the top music business careers?
According to the 2021 IFPI Global Music Report, $5.8 billion is invested in A&R and marketing by record labels annually. While much focus is being placed on discovering and developing new artists, there are still many other career opportunities available for the business side of music.
Artist & Repertoire / A&R - A&R stands for "artist and repertoire." A&R reps are the people who help record labels and publishers find new artists and help sign them to a label. While the actual steps from getting discovered to being signed is a bit more complicated, ultimately it's the A&R rep who is the day-to-day point of contact for new artists. The day-to-day for an A&R rep can consist of scouting talent at live shows, listening to demo submissions, and scouring industry press clippings for emerging talent. The A&R rep also plays a vital role in the development of the artist and deciding how that particular artist will be marketed to audiences.

Some of the top jobs in Artist & Repertoire / A&R include: Artist & Repertoire (A&R), Music supervision & synchronization.
Marketing - There are many different positions or roles in marketing based upon the various sectors of the music industry. Tech companies may require a more creative approach, where a marketing role works on defining and driving the company's promotional strategy around new and existing content. While marketing roles at a record label may be focused more on developing innovative and impactful marketing strategies for an artist and a new music release to maximize visibility. While marketing roles directly with bands or even media companies may focus more on identifying potential partnerships, and reaching audiences through unique print and digital content opportunities.

Some of the top jobs in Marketing include: Advertising, Marketing, Public Relations (PR), Social media.
Legal & Licensing - Some of the world's most prominent artists require expert representation to help navigate the unique challenges of being a content creator in the digital age. Legal and business counseling services can include entity formation, management of personal assets, complex business deals, acquisitions, employment matters, immigration, and tax counseling. Licensing is a vital aspect of the music industry and careers in this sector can include preparing and negotiating agreements with record labels, film and television studios, music and book publishers, merchandisers, distributors, and more. Additional work at all levels is required for copyright and trademark enforcement as well as music clearance in video games or even digital fitness streams.

Some of the top jobs in Legal & Licensing include: Legal & Business affairs, (Sync) Licensing.
Editorial & Broadcasting - The music media industry is a vast world of different mediums and styles that consists of print, online, and broadcast media outlets. While newspapers can provide hyper-localized coverage, many national publications such as Rolling Stone and Pitchfork publish a wide range of music industry information. Thanks to internet companies such as iHeart Media, much of today's radio coverage consists of both airwave coverage and digital content. Positions within editorial and Broadcasting can range from journalists, videographers, social media specialists, photographers, and more.

Some of the top jobs in Editorial & Broadcasting include: Broadcast producer, Copywriting, Editor, Journalist, On-air talent, Programming
Engineering & IT - The music tech scene is one of the most active sectors for investors, with an overall funding of $13.6 billion and over 1,000 new startups each year. With an eclectic mix of scientists and engineers, music-related hardware and software have quickly become the backbone of this industry. And with major players such as Apple and Spotify dominating streaming service revenue, there is a greater demand for more opportunities in tech than ever before.

Some of the top jobs in Engineering & IT include: Data science, Dev Ops, Engineering leadership, IT support, Software engineering, UI/UX development
If you are wondering How Can Music Attract Top Tech Talent? Read our next article to learn more!