The Music Entrepreneur: Top 10 Artists Who Made It Big in Business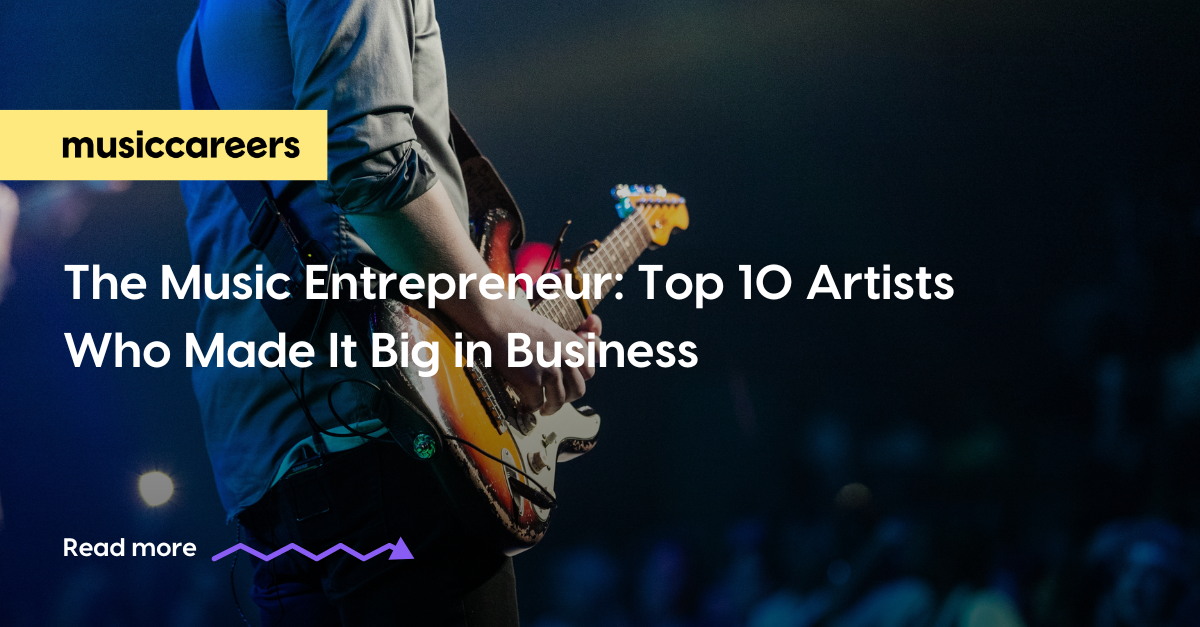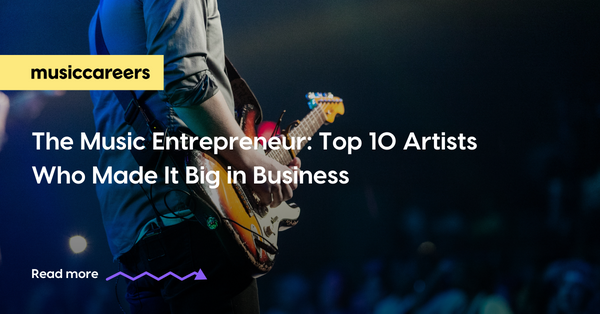 We've all heard about the kind of hardships the average musician faces. Long hours spent traveling or being interviewed by journalists, a lack of income from record sales, and no guarantee that you can ride out the next trend and still be relevant in 12 months' time.
As a result, it's no surprise that some musicians have branched out into other areas to safeguard their futures. Here's our guide to ten of the best music entrepreneurs – proof that there's more to artists than merely posing around with a fancy haircut!
1. Queen Latifah
Hip-hop superstar Queen Latifah has a dual life – creating music on the one hand, whilst running a series of business interests on the other. Whether using her Latifah stage name or birth name Dana Owens, she's hosted a talk show, overseen a production company and launched a cosmetics' range.
What's most impressive about her portfolio is the age at which she started – Flavor Unit Entertainment was an idea dreamt up at the age of just 19, from the proceeds she was already making from behind the microphone. Since inception it's done licensing deals with the likes of Netflix and MTV!
2. Sammy Hagar
Sammy Hagar is best known for filling Van Halen singer David Lee Roth's considerable shoes – he's also enjoyed a successful solo career. But it's likely that his non-music entrepreneurial ventures have earned him the most money.
Ever knocked back a Cabo Wabo shot of tequila? That's got Hagar's paws all over it, together with its accompanying bar and restaurant business. One of the world's premium tequila brands, Hagar sold his majority stake in Cabo Wabo to the Campari brand and netted a cool $80 million. The brand is still thriving, and Sammy Hagar no doubt washes his face in the stuff.
3. Victoria Beckham
Former Spice Girl Victoria Beckham is probably more famous than ever these days, and that's largely down to her business acumen. From clothing lines to fragrances and accessories, Beckham has taken a hands-on approach to designing products and choosing materials, proving her non-musical career to be no whim.
Although some of her ventures were hit badly by the effects of the Covid pandemic, her appearance at this year's Paris fashion week is proof that it'll take a lot more than lockdowns to quash her entrepreneurial spirit. After all, it's not everyone that earns themselves an Entrepreneur of the Year award, as Beckham managed in 2007.
4. Bruce Dickenson
The singer of British heavy metal gods Iron Maiden is a music entrepreneur par excellence. Dickenson has a tasty sideline as an airline pilot, a stake in a fencing gear company and a few well-received novels under his belt. But perhaps his best entrepreneurial moment came with Maiden-branded beer, or a real ale named 'The Trooper'.
Boasting 'malt flavors and citric notes', Dickenson worked closely with Robinson's Brewery to create an easy-drinking beer with a not-to-be-sniffed-at 4.7% alcohol percentage. And he didn't stop there. The first run of this magical elixir proved so successful that he's since expanded to include Maiden-themed IPAs and stouts. Hic!
5. Bono
Being the singer of one of the world's biggest rock bands, Bono certainly knows how to sell a tune. He's also made some highly-astute business decisions over the years, proving his worth as a business person as well.
Alongside investments in social media and various charities, he and co-U2 member The Edge bought a two-star Dublin Hotel and turned it into a five-star luxury venue. Rooms at the Clarence Hotel in Dublin's lively Temple Bar area start at around €149 per night. It's a clear example that music and entrepreneurship can go hand-in-hand.
6. Jay Z
Jay Z has produced Hollywood movies, launched clothing lines and managed bars, all while maintaining his position as one of hip-hops brightest stars. But perhaps his savviest monetary move ever was expanding his entertainment agency Roc Nation into the sports' world. Since then, he's overseen some of the most lucrative licensing deals in history since, and has a huge roster of superstars on his books, including footballer Kevin De Bruyne, boxer Andre Ward, and basketball player Lonzo Ball.
7. Alicia Keys
Musician and singer Alicia Keys has sold 90 million records and counting, so it's fair to say her musical career has been a great success. But Keys isn't someone that could ever be accused of resting on their laurels. Running lifestyle and beauty brands, a meditation app, a comprehensive real estate portfolio and being a mouthpiece for an insurance firm has seen the singer build a personal wealth in the region of $150 million USD. Like, wow.
8. Dr Dre
Legendary hip-hop star Dr Dre formed Aftermath records and launched the careers of Eminem, 50 Cent and Kendrick Lamar, but that's not all. Few business people in the world could fail to learn something from his lucrative journey into the headphone market.
Finding standardized iPod earbuds to be unable to handle deep bass levels without crackling, Dre formed Beats Electronics. In no time at all, this music entrepreneur's headphones became the premium brand on the market, with Apple shelling out more than $3 billion USDfor the company in 2014. Now THAT's good business sense!
9. Gene Simmons
We're breaking our own rules here, as the business interests of rock behemoth and KISS frontman Gene Simmons are very much linked to his lengthy and lucrative musical career. However, Mr Simmons has taken music and entrepreneurship to such an unfathomable level that he more than warrants inclusion on our list.
It's not so very long ago that musicians let their work do the talking. Gene Simmons was a step ahead here, and saw the potential to release KISS-branded items that went far beyond the usual T-shirts and posters.
Technically, Simmons is a licenser rather than an entrepreneur, but with more than 2,500 licensing deals to his name, he's displayed all the nous seen in successful business people. KISS bowling balls? Check. KISS nesting dolls? Check. KISS condoms? Yep, even those. Shameless, but lucrative.
10. Pharrell Williams
Everything Happy singer Pharrell touches seems to turn to gold, so it's no surprise that Williams fancied a new challenge in the restaurant industry. Miami's Strawberry Moon is a Mediterranean-themed eatery, boasting an Art Deco design, a consummate cocktail selection and an outdoor pool.
The singer and his business partner David Grutman also own Miami's Swan restaurant, which opened in 2018 and made it through the global pandemic unscathed. Hats off, as they say.
___________________________________________________
Interested in launching a career in the music industry? Read our article about The Beginner's Guide to Working in Music.
The number of opportunities may surprise you, and you won't need to be an expert concert pianist to succeed. For a look over the latest recruitment opportunities, check out our jobs page today and check out our beginner's guide to working in music.