Careers in Music Production: Studio Manager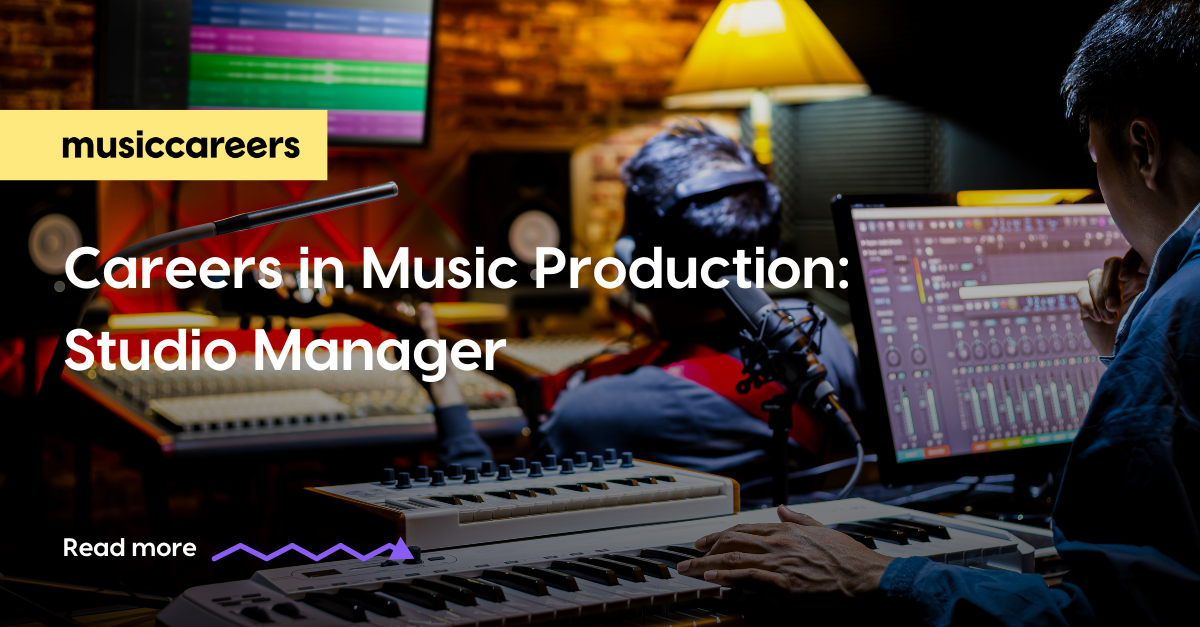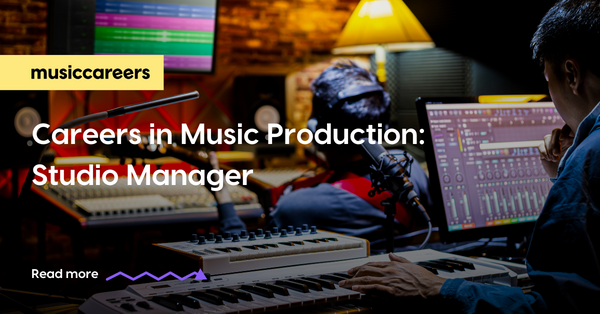 Studio managers are music industry professionals who specialize in maintaining and overseeing a recording studio or music production facility. Their role is critical in the creation of music, as they usually schedule recording sessions, allocate studio resources, and work closely with many of the other professionals involved in the creation of music such as musicians, producers, and engineers.
Studio Manager: Job Description and Responsibilities
A studio manager is in charge of a music recording studio, or music production facility. Sometimes, they may manage multiple studios, but this entails such a vast amount of administrative responsibilities, it's often delegated to multiple studio managers at that point, who are overseen by the studio operations director. While the definition of studio manager varies between different types of production facilities, below are some of the most common duties and tasks a studio manager might be responsible for.
Key responsibilities and duties of a studio manager
Managing Daily Operations and Scheduling
One of the most obvious duties of a studio manager is to schedule recording sessions and communicate with the various artists and groups that utilize the facility. This can be a difficult task at times, especially when bands and music groups have conflicting schedules and find difficulty in showing up together.
Supervising Studio Personnel and Coordinating with Artists and Engineers
Another responsibility of the studio manager is coordinating with artists and engineers. It's common for the studio manager to facilitate communication between artists and engineers to make sure that everybody is on the same page. It's also the duty of the manager to move music groups out of the studio when possible to allow for the next scheduled sessions. However, as alluded to above, the total level of responsibility for a big-ticket studio is just too high for a single individual to manage. As such, the owners and operators will often hire multiple assistants and personnel who will help with individual tasks. The studio manager will also have to watch over the actions and duties of these helpers, who are often responsible for things like inventory management, budgeting, and safety regulations.
Overseeing Equipment Maintenance and Inventory Management
Equipment often needs replacing or gets lost - Making it important for the Studio Manager to keep track of facility equipment and upkeep/maintenance. Good management of equipment allows for instruments, mixers, and all ranges of equipment to last in good condition for the long term.
Budgeting and Financial Management
A studio manager often manages the facility budget. Sometimes, an accountant or financial professional is onboarded to manage this, but even then they'd be in direct communication with the owners and managers of the facility to ensure the appropriate personnel approves spending.
Ensuring Adherence to Studio Policies and Safety Regulations
Finally, the studio manager must either handle or oversee the proper handling of studio policies and safety regulations. This is important to mitigate any financial and legal responsibility for the facility and it's owners, as well as keeping everybody safe and happy.
Skills and Qualifications for a Successful Studio Manager
·         Organizational skills and attention to detail
·         Effective communication and interpersonal skills
·         Technical knowledge of music production equipment and software
·         Problem-solving and decision-making abilities
·         Strong leadership and team management skills
Education and Experience
While it's not a direct requirement for most music production facilities, it's common for studio managers to be degree holders. Many of them have degrees in music or other professional musical qualifications, but it's also likely for someone in the role to hold a degree in business or communications. What's important is that your degree or other experience has carry over to the position in a way that you can express to the owners of the studio or production company.
Many times, hands-on music industry experience is even more valuable than a degree. Even jobs at a record shop or music shop would be helpful.
As mentioned above, many studio managers have assistants who help with various duties around the facility. If it is your wish to become a studio manager, starting by being an assistant may be one of the best paths toward that goal.
Salary and Career Growth
The average salary for a recording studio manager in the United States is approximately $57,000 per year. However, this varies heavily by location, employer, and experience level. A company like Sony may hire you for a total compensation of over $90,000 per year, while a recording studio management position at a college or university might pay less, such as $26 per hour. However, these lesser compensated positions are likely less competitive and would be a great choice for students or interns to gain initial experience.
Recording studio managers have the ability to grow into various high-level positions in the music industry such as music producers, record label A&R managers, studio operations directors, and music production company executives. Many of these positions can pay multiple times the average salary of studio managers, and come with completely different sets of responsibilities and skills that build on those of the recording studio manager.
Conclusion
Becoming a recording studio manager might be an intimidating prospect near the beginning of your journey, but it doesn't come without its rewards. Being a studio manager means seeing artists in their element, and creating their art in real-time. You may even witness world-famous recordings being minted right before your eyes. As someone passionate about music, becoming a studio manager is one of the most magical places to be, and you may end up loving it so much that you choose to advance to become an independent studio owner/manager, which can be even more lucrative and flexible.
If you're considering this path in the music industry, take the first steps and follow your dreams! Read The Beginner's Guide to Working in Music for you to get started!
__________________________________________________
We also have an indepth article about being a Marketing Manager in the music industry. Read more here: Job Highlight: Marketing Manager
The number of opportunities may surprise you, and you won't need to be an expert concert pianist to succeed. For a look over the latest recruitment opportunities, check out our jobs page today and check out our beginner's guide to working in music.