Job Highlight: Marketing Manager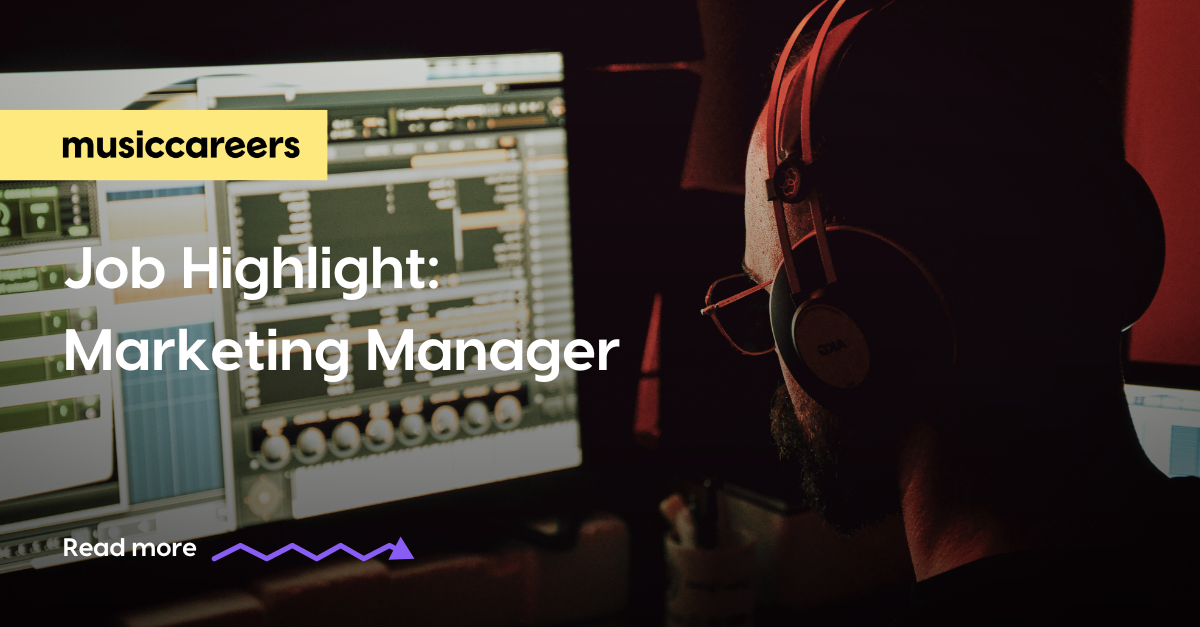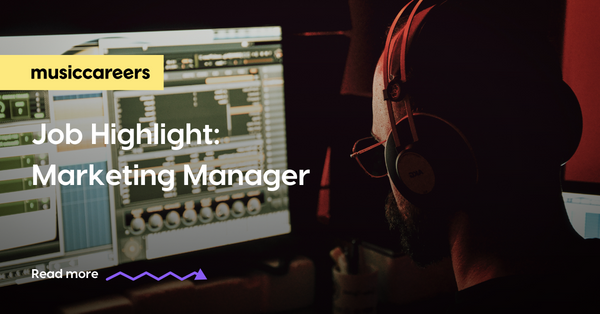 As part of our Job Highlight series, we'll be casting our careers microscope over some of the key jobs that you'll find in the music industry. This way, we'll help you learn about the skills needed for these jobs, as well as the responsibilities you might have when you begin working.

In this article, we'll take a look at what is covered under the job title of 'Marketing Manager.'

What is a Marketing Manager?

Let's start by trying to get a working definition of what a Marketing Manager is. A Marketing Manager is someone who oversees all the planning and coordination of the marketing activities for an individual, a group, or a business. This means developing campaigns and initiatives to promote awareness of the people or organizations they work with. These marketing campaigns are designed to help with sales, of course, but also to help develop brand/artist reputation - and even shape the message that a business or individual wants to put out of the world.
Work out which channels are best to promote the said artist, based on industry trends.
social media platforms that are best to utilize
radio/TV slots that their audiences might be tuning into
which streaming sites listeners are using.
What do Marketing Managers do in the music industry?

Marketing Managers have played a vital role in the music industry for at least the last 80 years. The music industry is saturated with content, genres, and ideas - so music marketing managers help labels and artists find their niche and reach audiences. This, in turn, is vital to their success.
Music marketing managers typically work closely with artists, management, and labels to develop marketing campaigns.

Develop a strategy to promote an artist based on data and knowledge they've compiled about an artist's fanbase.
Deep dive into the metrics in ways that artists and labels simply don't have the resources for.
Help artists answer questions such as:
What album art might reflect who am I as a performer?
What cities/countries should I book for my live performances to maximize my audience?
What music videos/singles should I realize to emphasise my strength as an artist?

A good music marketing campaign can make or break an artist and their content, while successful marketing campaigns are considered big achievements in and of themselves. In recent years, marketing managers have adapted to industry changes to think outside the box when promoting artists.

A recent example of a great marketing campaign is the campaign for the rerelease of Taylor Swift's Red album. While Taylor Swift was already a household name when the album got its rerelease in 2021, her marketing team employed an excellent campaign in the lead-up to Red to make sure that music lovers were worked up to a fever pitch. This involved guerilla marketing, dropping 'easter eggs' and teasers to Taylor Swift's dedicated fanbase, coordinating fresh new album art - as well as vinyl and merch - and partnering with streaming sites like Spotify to ensure that the album would dominate in terms of the numbers game (ie. streaming, sales, and chart positions).

Why do you need a Music Marketing Manager?

While most artists would like to think that their music will speak solely for itself - without anyone having to promote it - it really does take a village to turn a hit song or a masterpiece album into something that will be consumed and enjoyed by thousands (or even millions).

Marketing Managers play a vital role in navigating an ever-changing industry and getting an artist's work to the right people.

Marketing Manager: Average Salary

Marketing Managers are highly valued in the music industry, meaning that an experienced one can make, on average, $61,000 a year in the US.

This can range even higher if you're working for a big label or organization. For example, recent articles suggest that a Music Marketing Manager working for a big company like Sony might bring home as much as $122,000 per year, which is 119% above the national average.  


Tips for being a good Marketing Manager

Know the industry: A good music Marketing Manager should be fully aware of the landscape of the industry. They need to be on top of every trend, every development, every opportunity, and every potential strategy. Knowing the industry - and being able to coordinate a marketing campaign with that knowledge - is vitally important.

Know the product and the artist: Just as important as knowing the industry is knowing the product itself. A good Marketing Manager won't just treat an album, an artist, or a single as if it's some third-party job they're being tasked to work on. They'll actively be interested in how the right marketing strategy can correspond with the unique product or the artist. For example, say you're tasked with developing a marketing strategy for an exciting underground band which has recently been signed by a revered indie label. You might find it better to conduct a guerilla marketing campaign and reach out to acclaimed media publications to generate a bit of buzz about them before people actually hear them. This would be far more preferable than spending your time trying to book them for a performance on a prime-time TV or radio slot, where they likely wouldn't reach their expected audience anyway. Knowing the product is key.

Digital savvy: A good marketing manager needs to have an in-depth understanding of the digital landscape. In particular, they need to know how to read trends and developments on social media - and how they can use social media to the benefit of the artists they're working with

Conclusion

As you'll no doubt have guessed - marketing managers have incredibly varied jobs. The role can involve any number of day-to-day tasks, as well as work on long-term projects and big marketing campaigns. There's no set definition for what makes a good marketing manager, but the skill set that we've laid out above is normally essential for anyone who wants to excel at their job!
Want to start working in music industry but not sure Where will the Music Industry be in Five Years? Find out here.
__________________________________________________
We also have an indepth article about What does it take to become a successful A&R? Read more here: Job Highlight: A&R Manager
The number of opportunities may surprise you, and you won't need to be an expert concert pianist to succeed. For a look over the latest recruitment opportunities, check out our jobs page today and check out our beginner's guide to working in music.